Reasons for uneven breast correction surgery
When 24 year old Victoria hit puberty, her breasts started to develop unevenly. By the time she was 15, one was a D cup whilst the other remained flat. Aged 15, 16, 17 and 19, Victoria underwent breast surgery on the NHS, but was denied any further procedures due to funding cuts. Still left with odd breasts and nipples pointing in the wrong directions, Victoria was left embarrassed with very little confidence.
In despair, Victoria approached Channel 5's Botched Up Bodies and following corrective surgery with Nick Percival, she now feels complete, with her confidence fully restored.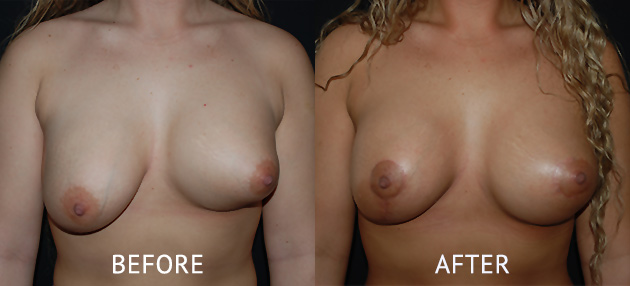 In the patient's own words:
"Before having my breast surgery I felt like my life was on hold. You want normal things such as marriage and kids, but for me, I felt like my breasts stood in the way of all normal things in life. I was so ashamed of how I looked, I spent my life almost perpetually in a bra because I didn't want anyone else to see. I had boyfriends but could never be properly intimate because there was always the issue with my breasts. Although people said it didn't matter, to me it did. I was an awful state. I was at my prime and wanted to do normal things like go swimming and have relationships, but I had no confidence because I didn't look normal.
Having breast surgery with Nick Percival has been life changing and I am so grateful. I'm still getting used to having a normal body, but for the first time I am full confidence with nothing holding me back."

As well as appearing on hit TV show Botched Up Bodies, Victoria's story managed to attract quite a lot of press attention, below are some clippings from various news stories.