Natasha Moore is a personal trainer & mother of two. At age 36, after breast feeding two children she decided to have breast augmentation surgery (breast implants) with expert UK surgeon Mr Miles Berry of Cosmetic Surgery Partners.
Natasha is thrilled with the results of her surgery. Not only does she prefer the way she looks she also feels much better with a new found sense of confidence.
"I had such a great experience with Cosmetic Surgery Partners, they did a fantastic job. I really couldn't be happier with how my surgery went." - Natasha Moore, Breast Augmentation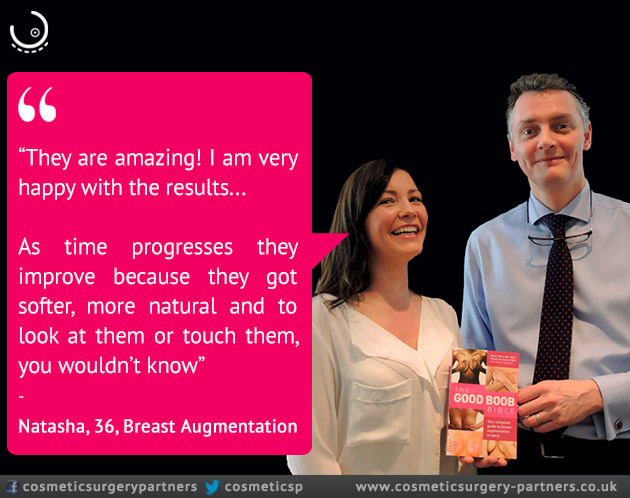 Breast Augmentation patient review video
The below video was recorded with Natasha 2 years after her initial surgery. Here she talks about the benefits of having had breast augmentation surgery and explains some of the reasons for booking with Cosmetic Surgery Partners.
Book a Breast Augmentation Consultation
To book a consultation with Miles or any of our other expert cosmetic surgeons please find the links below use our contact form. Or to speak immediately to one of our experienced staff give us a call on 0207 486 6778