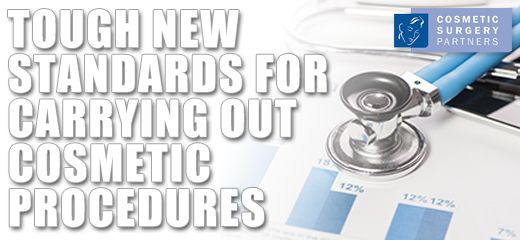 The General Medical Council (GMC) has issued new guidelines this month across the entire cosmetic surgery industry, setting out higher standards in both for both surgical and non-surgical procedures.
With botched procedures hitting headlines on a regular basis, these new guidelines couldn't have come into place sooner. The changes include tougher scrutiny of surgeons, improvement in patient care, safety and stricter marketing guidelines.
At Cosmetic Surgery Partners we have always worked well within these guidelines. At our award-winning Clinic our specialised surgeons have always taken the time to discuss procedures and highlight all potential risks associated with surgery. We adhere strictly to customer cooling-off periods of at least two weeks.
Safety, expertise and care have always been, and will remain to be at the core of the practice.
To read the new guidelines in more detail visit the General Medical Council's website