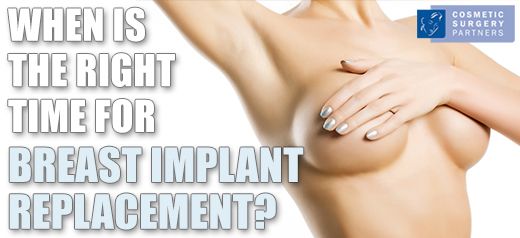 Breast augmentation is a very popular surgery amongst women. In fact, it is the most common surgical procedure carried out in the UK and involves enlarging the breasts or addressing misshapen and uneven breasts to get them to the shape and size that is both realistic and achievable for the patient.
With so many types available – as well as varying approaches in the procedure – the life span of implants varies greatly. Whether you are just deciding to opt for the surgery, or have already had the procedure, it is important to be educated on the basics, and have a good idea about when and if breast implant replacement will be required.
Average Lifespan of Breast Implants
Although there are never any guarantees, the average lifespan of implants ranges from 10-20 years and depends on several factors, including the patient's body type, lifestyle, implant type, surgeon and even a small degree of chance. The common misconception is that breast implants will need to be replaced on average every 10 years, when in reality, only 20% of patients have subsequent surgeries within ten years of the original surgery. Many women have gone over 20 years without any complications. The idea of repeated surgeries and future maintenance prevent a lot of women from getting the implants they desire, and this just isn't true in most cases.
When is Breast Implant Replacement Necessary?
There are a few instances when it may be best to consider breast implant replacement. A common complication with breast implants is a leak or rupture. Although not always a health threat, a leak or rupture will require replacement of the implant for mostly cosmetic reasons. There are other instances when breast implant replacement may be necessary, including hardening or capsular contracture of the breast, ptosis or sagging of the breast, shifting of the implant causing asymmetry, or even simply because the patient wishes to alter the size of the implants or remove them altogether.
Removal of implants is generally covered by health insurance providers and is a simple surgery with relatively easy recovery. New implants can be put in at the same time as removal of the old ones. However, many insurances will not cover the cost of the new implants and patients will have to pay for the procedure, as it is considered cosmetic.

PIP Breast Implant Scandal
Many silicone implant wearers from 1991 until 2011 required breast implant replacement, or caused patients complications as a result of PIP breast implants. They were found to be produced using industrial grade silicone and had 500% more likelihood of rupturing or leaking. These unapproved implants led to several deaths caused by toxicity, and induced many cases of breast cancer. A full recall of the company's implants occurred in 2010. A note to say we have never used or carried this brand of breast implants.
NAGOR Brand Implants
Cosmetic Surgery Partners pride ourselves on offering patients NAGOR implants, which are fantastic, high quality silicone and saline implants that are backed by a lifetime guarantee. NAGOR implants are reputable, offering a soft and natural look and feel, and are a safe and desirable alternative to older models, PIP replacements, or a sound decision for a first time implant patient.
In addition, you will be in safe hands with our surgeons, who are all UK fully trained and have performed this procedure many times. They will be able to offer you expert advice and talk you through your options so you get the best possible outcome to suit your individual requirements.
Seeking breast implant replacement or removal?
There are a number of reasons why patients might want breast implant removal or replacement surgery, from renewal of existing implants to changing the size – if you want to know more about the options available to you why not get in touch with our clinic today? Our friendly staff will be happy to be advise you about the price and options available to you 020 7486 6778.
You can book a no obligation consultation with one of our British trained, fully accredited cosmetic surgeons at our London clinic.