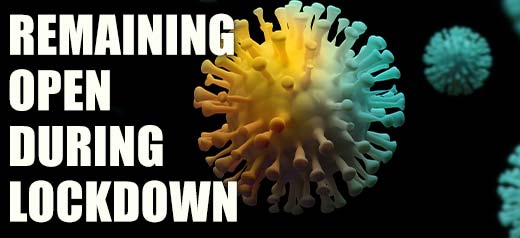 Fully operational and compliant with Public Health England and NHS England guidelines and protocols
Please call 020 7486 6778 for latest information
By closely following the latest government's coronavirus guidelines and protocols as advised by Public Health England and NHS England our clinic remains open during the 3rd lockdown. ​
Our patient pathway protocol remains contemporaneous and in accordance with guidelines. The Cosmetic Surgery Partners Coronavirus Patient Pathways PDF explains our commitment to remaining open safely during the pandemic and provides further details of the enhanced protocols used to minimise the risk of coronavirus transmission during this time .​
We advise patients to further minimise risk by booking online consultations with our specialist consultants. This allows you the convenience of the same award-winning service from the comfort of your own home.   ​
We understand some patients may wish to reschedule and, if so, will be entirely supportive of your decision. Please do not hesitate to contact our clinic if you have any further questions and continue to stay safe during these uncertain times.​
*Please note the hospital admission criteria are subject to constant review and our theatre bookings team will keep you advised of any changes.
—
Aug 2021 Update: We are still open to patient enquiries

​

As we make a cautious return to clinical practice, we have constructed patient guidance. It has been based on best-practice guidelines from a variety of professional bodies and serves as a step-by-step pathway with your safety as our prime concern. It will be updated as new information becomes available.

Please download the Cosmetic-Surgery-Partners-Covid19-Patient-Pathway

At Cosmetic Surgery Partners we are currently not proceeding with surgery, but continue to offer support to all our patients and are carrying out consultations online. We will keep you updated as to when it will be safe to resume surgery, whilst ensuring we adhere to Government guidelines.

To arrange a consultation please kindly call 020 7486 6778 or e-mail info@cosmeticsurgery-partners.co.uk
CSP would also like to express our appreciation and support to the members of our team who are currently supporting the NHS on the frontline. We are extremely grateful to them and to the NHS for their amazing work during this very difficult time.
The Team at CSP send you and your family our best wishes. Please stay safe.

—
Last Updated: 20 March 2020
Cosmetic Surgery Partners is taking the spread of Coronavirus very seriously. Our number one priority remains the safety and well-being of our patients, providing a safe and clean environment where we can continue to offer our award winning service.
We are staying informed of the developing situation and are following the advice and recommendations from the Government,
Public Health England and the World Health Organisation website which can be found here –
https://www.gov.uk/government/publications/guidance-to-employers-and-businesses-about-covid-19/guidance-for-employers-and-businesses-on-covid-19
Finally, to help minimise the spread of the virus, we are following the above Government recommendations and asking any team member with flu-like symptoms to self-isolate for seven days. We continue to request that any team member returning from certain affected areas abroad – or those who have been in close personal contact with someone who has contracted the virus – to self-isolate for fourteen days.
Please keep checking this page for latest information regarding existing bookings and cancellation policy.
We also urge you to stay safe and be informed.